daniela friedson-trujillo
XR/UX Design
---
3D virtual world with customizable features
---
Related Projects
DEREQUISITION
︎︎︎
VR sci-fi alien-mummy escape room for game jam
Attack of the Munchies
︎︎︎
Cross-platform co-op game for AR and VR players of all ages
ATT FutureScape
3D Virtual World,
Director of Design
FutureScape is an interactive experience, available in-person at AT&T flagships in Dallas, Chicago, and San Francisco.
FutureScape interactive experience at the AT&T flagship store in San Francisco, CA. The interactive 48-foot curved display can be customized by using the iPad mounted in-front.
The purpose behind the project was to promote and showcase AT&T's brand vision by providing a customizable destination-worthy retail experience that communicates AT&T's optimistic vision for the future - made accessible by the speed of 5G infrastructure and systems.
I was responsible for developing the user flow and design direction across the entirety of this cross-platform user experience, including:
Ready Player Me™ Avatar Building Station UI (Touch Screen Kiosk)

Interactive Virtual City with 4 Hotspots (Shown on Curved LED Display)
City Customization Controller UI (iPad)
Call to Action Displays (Print + Digital)
Instructional UI frames on customization controller (for the iPad), guiding users throughout the experience.
Call to action fly-through instructional video for kiosk display.
To support the production of this experience, I deployed some creative solutions to ensure 1) efficiency - guaranteeing quality and timely delivery, despite a very lean timeline and, 2) scalability - client interest in expanding this project across additional phases and platforms meant it was in our best interest to create scalable design systems.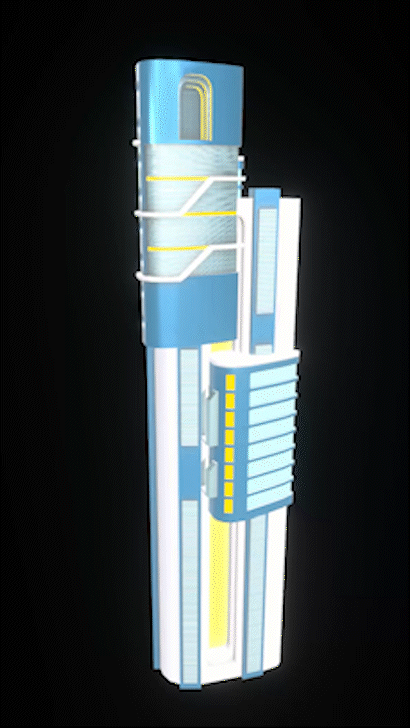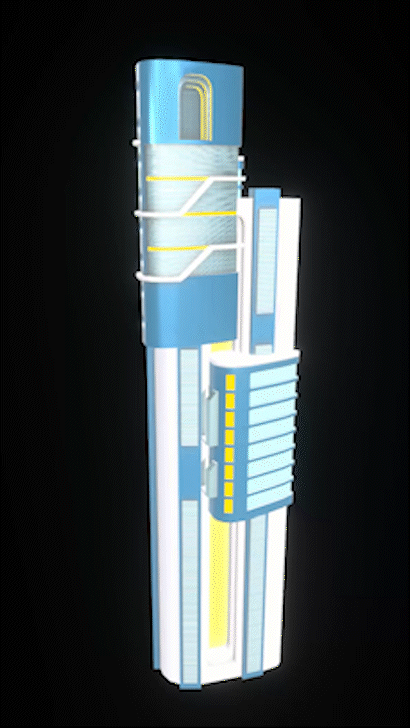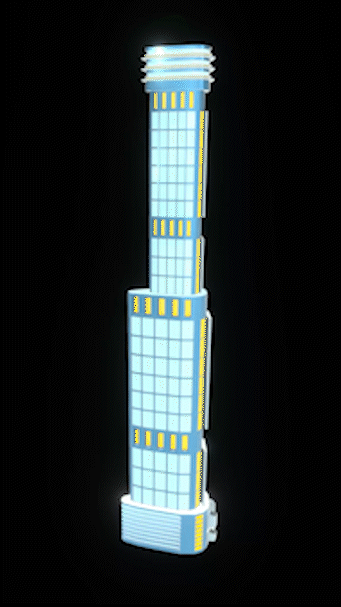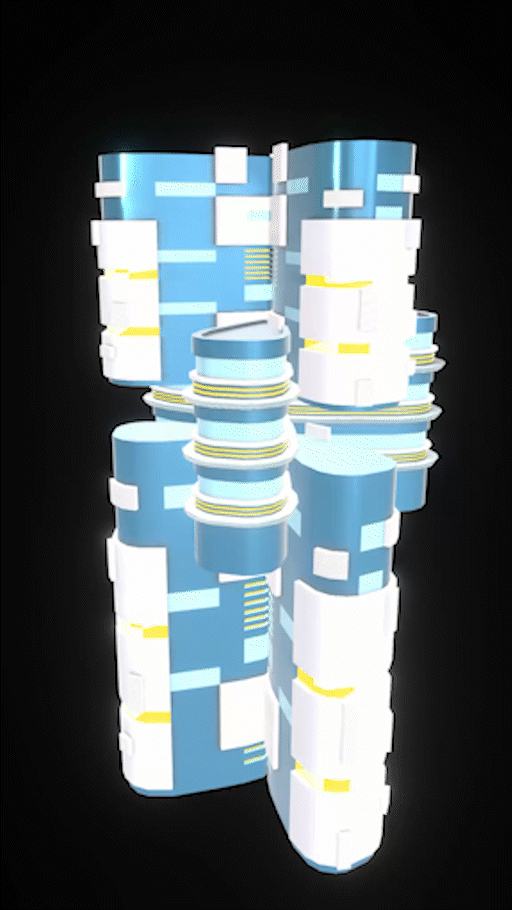 (Left) Initial concept sketches for architectural design system resulting in (right) first iteration of "standardized" buildings to populate the city.


I quickly developed an architectural design system using a "petal" shape as the base for a modular building system. This petal shape allowed my team to quickly design and model architectural buildings that were varied enough for a modern city aesthetic, while being similar enough so that we could ensure there was a consistent architectural tone throughout the city. Due to this efficient design system, my design team was able to greybox the entire city with these "standardized" buildings within the first two days of production.
---
Project Gallery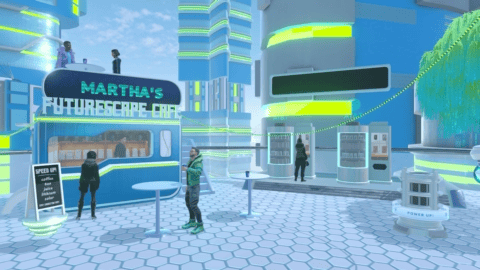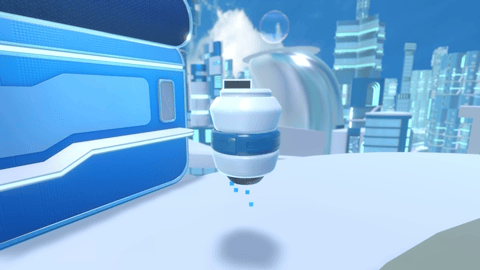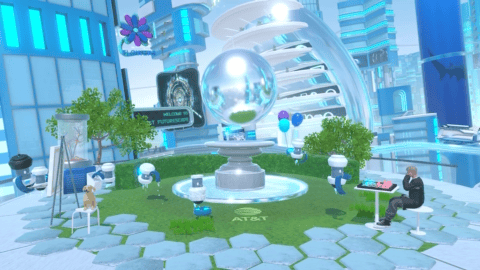 ---